Deck The Tree Adventure
Beginning at 6 pm Friday, November 30th
The cost is $35 for teams of 6 or fewer. Your group must include a member of Stuhr Museum.
For more information call (308) 385-5316.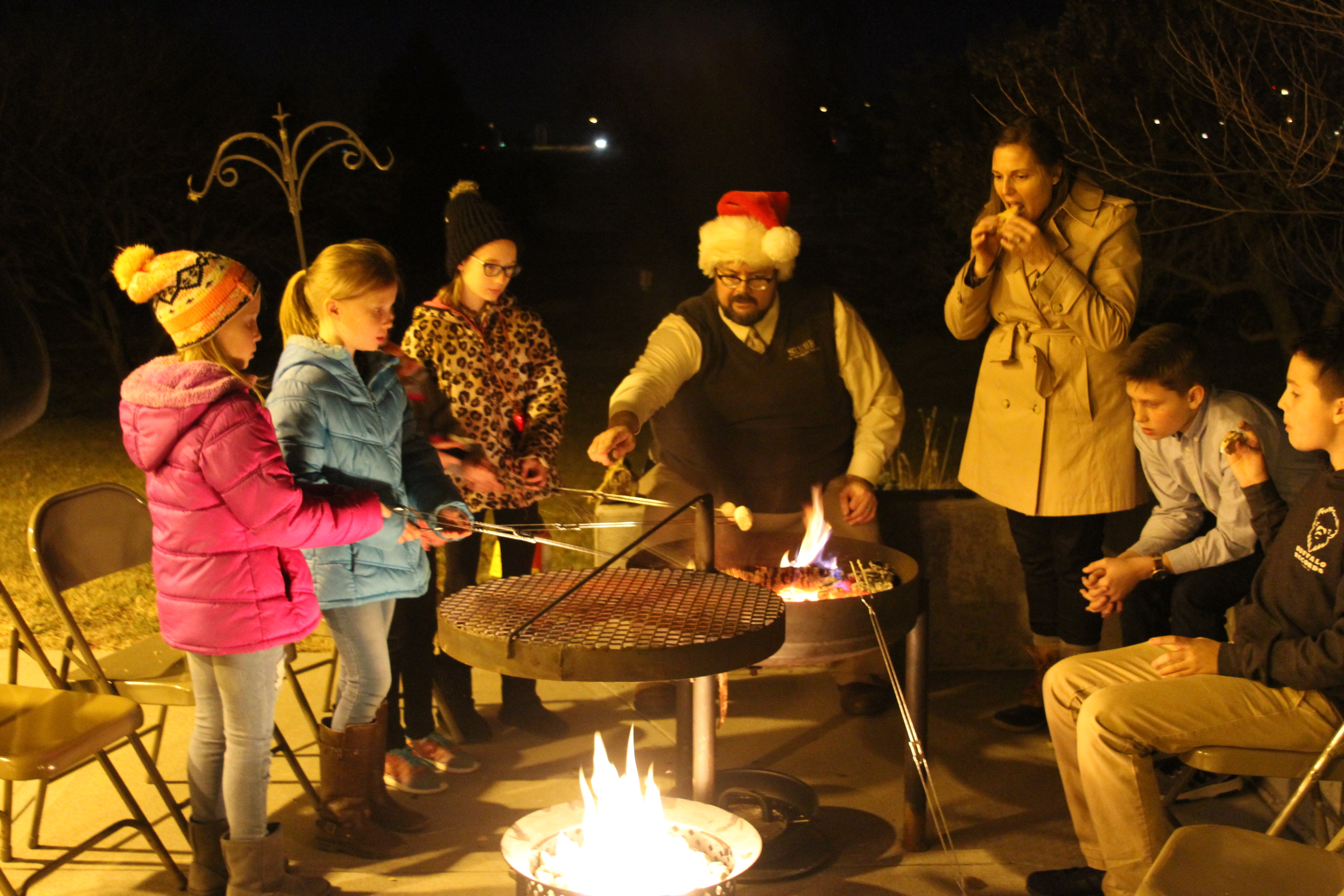 The fun, holiday themed "Deck the Tree Adventure" returns on Friday, November 30th giving groups of visitors a holiday adventure across Stuhr Museum's grounds.
During this event, participants are given a map, LED flashlights and instructions on how to find holiday ornaments scattered across Stuhr Museum's grounds. The "hunt" will take you from the Stuhr Building in to Railroad Town and around the museum's "Christmas Past & Present" event, going on the same evening. Once the group discovers all the ornaments, everyone is invited to the Reynolds Center to "deck" their small, decorative Christmas tree as well as partake in hot chocolate, s'mores over an open fire, holiday carols, and other fun activities. The tree is yours to take home at the end of the night. 
This is a chance for families, groups of friends co-workers or other groups to explore the "Christmas Past & Present" event and enjoy a walk around Stuhr's grounds. Last year's event sold out and pre-registration is required to participate. The event begins at 6 pm but groups can start any time before 7:30 with the understanding that the museum closes at 9 pm. 
The cost is $35 per group for Stuhr Museum members that includes the tree, ornaments and snacks after the event. The "Deck The Tree" adventure takes place in low light in cold conditions so dressing for the occasion is important. For more information or to register contact the museum at (308) 385-5316.
Deck The Tree Adventure 2018 1

Deck The Tree Adventure 2018 2

Deck The Tree Adventure 2018 3